Members' Email Group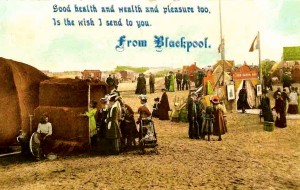 Got a quick family history question? Or news you'd like to share fast?
If you're an RTFHS member, your Society's Email Group is the place to do it. It's called the Romany Routes Email Group and it's free and exclusive to members so sign up and join the Group today.
How to join
Send an email to this address – romanyroutes[at]btinternet.com – with Request to join the Romany Routes Email Group as the subject line. Be sure to include your name, postal address and ideally your RTFHS membership number in your email too.
You'll find your membership number on your RTFHS welcome letter and on the address label that comes with every journal. If you don't have it to hand, don't worry. You can leave it out.
Next you'll get an email from the Romany Routes Email Group Moderator inviting you to confirm that you want to join the Email Group and welcoming you to it. This may take a few days to arrive with you.
Now you're all set to send messages to other members of the Group here:
romany-routes[at]googlegroups.com
(Just replace the word 'at' in the address with the @ symbol.)
This page last updated: 27 February 2023.