How to get started: your 8-step guide
Want to trace your Romany Gypsy, Traveller or Fairground family tree? We're here to help.
Step 1
Start today with you
Write down all you know about your parents, brothers and sisters, aunts, uncles, cousins and grandparents. Can you go any further back than your grandparents?
Ask your relatives for the dates and places where people were born, married, died and buried.
Step 2
Talk to your oldest relatives
Get in touch with the oldest members of your family and get them to tell you all they can remember. Do this as soon as you can!
Step 3
Start collecting
Borrow any photos or family papers that people in your family might have – things like old birth, marriage or death certificates, hawkers' licences or newspaper cuttings about weddings or funerals. Photocopy or scan them and keep the originals safe.
Get the owners of family photos to tell you who the people in the photos are and make a careful note of their names, dates and how they're related to you.
Step 4
Birth, marriage and death certificates
Get hold of the birth, marriage and death certificates for the individuals you're interested in.
In England and Wales, the registration system for events of this kind started in 1837. Search online name indexes at sites like FreeBMD, Ancestry or Find My Past.
To get the information that's on English and Welsh certificates, you have to buy them. Order them online at the official Government site.
In Scotland registration started in 1855. Search name indexes for free and buy immediate downloads of the certificates you want at ScotlandsPeople.
In Ireland registration for births, deaths and non-Protestant marriages started in 1864. For Protestant marriages it began in 1845. Search name indexes for free at places like FamilySearch, the General Register Office Ireland, Irish Genealogy and the General Register Office Northern Ireland.  You can order certificates from the General Register Office Ireland for all years up to the present day. For births pre 1916, marriages before 1941 and deaths before 1966, the Irish Genealogy website offers free downloads of certificates. Instant downloads of certificates are available on a pay-per-view basis at The General Register Office Northern Ireland site.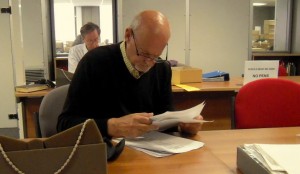 Step 5
Census returns
Traced your family back to about 1910? Now you can start using census returns. Censuses happened every 10 years and record the details of people by household, including their names, ages, birthplaces, occupations and where they were living. The census records for England, Wales and Scotland for 1841, 1851, 1861, 1871, 1881, 1891, 1901 and 1911 are all available on the internet. The 1901 and 1911 census records for Ireland and Northern Ireland are too. Here's where to find them:
Census information with a fee to pay
1841-1911 censuses for England and Wales. You can search indexes for free on a number of commercial sites – such as Ancestry and Find My Past – but you have to pay to see the full information.
1841-1911 censuses for Scotland. Search name indexes free at the ScotlandsPeople site. Pay for immediate downloads of the original records to get the full details. Indexes to Scottish censuses from 1841-1901 and transcriptions of entries are also available at Ancestry and Find My Past but you can't see the original documents there.
Census information for free

FreeCEN

 covers the whole of the UK but is not yet complete. Check at the site to see what counties and years are available.

FamilySearch offers name indexes to all censuses for England and Wales, from 1841 to 1911, and for Scotland from 1841 to 1891.
1901 and 1911 censuses for Ireland. Both are available to search and view free at this site.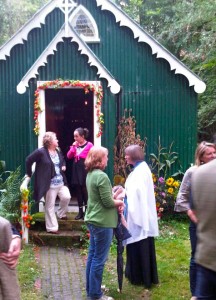 Step 6
Church records
Look at church records for baptisms, marriages and burials in the areas where you know your family were living or travelling.
Church records are usually held in County Record Offices or big public libraries – but you can also find extracts and indexes online:
Searches with a fee to pay
Take a look at the baptism, marriage and burial indexes and digitised parish records available from some of the commercial genealogy record providers such as Ancestry, Find My Past or TheGenealogist.
Searches for free
FreeREG – a growing collection of baptisms, marriages and burials extracted by volunteers from parish registers around England, Scotland and Wales.
FamilySearch – baptisms, marriages and burials for many counties in England, Wales, Scotland and Ireland but the coverage isn't yet complete.
Step 7
Read all about it
Get hold of a specialist guide to researching your Gypsy/Traveller/Fairground family history.
There's one published by the Society of Genealogists called My Ancestors were Gypsies by Sharon Sillers Floate (3rd edition, 2010). See our Publications page for details.
Step 8
Find out who else is researching your surname
Join the Romany and Traveller Family History Society. You could find that we have members who are already researching the same surname or even the same family as you. And it's great way to contact and meet other people who share your interests and can give you specialist help with your research. Find out more here.
Take a look at the Society's growing series of Famous Families publications. They include family trees for the surnames Butler, Burton, Doe, Lock, Buckland, Boswell, Clayton, Booth, Lee, Hearn, Smith, Scamp, Elliott, Gray, Loveridge, Stanley and Lovell. So we could have one that already includes your very own ancestors.
The family history sources in this guide are ones that RTFHS members tell us they find useful. Their inclusion here doesn't mean that the Society endorses them: they're offered purely as suggestions. And if you have your own suggestions to share, please contact us.
This page last updated: 29 August 2023.