Free records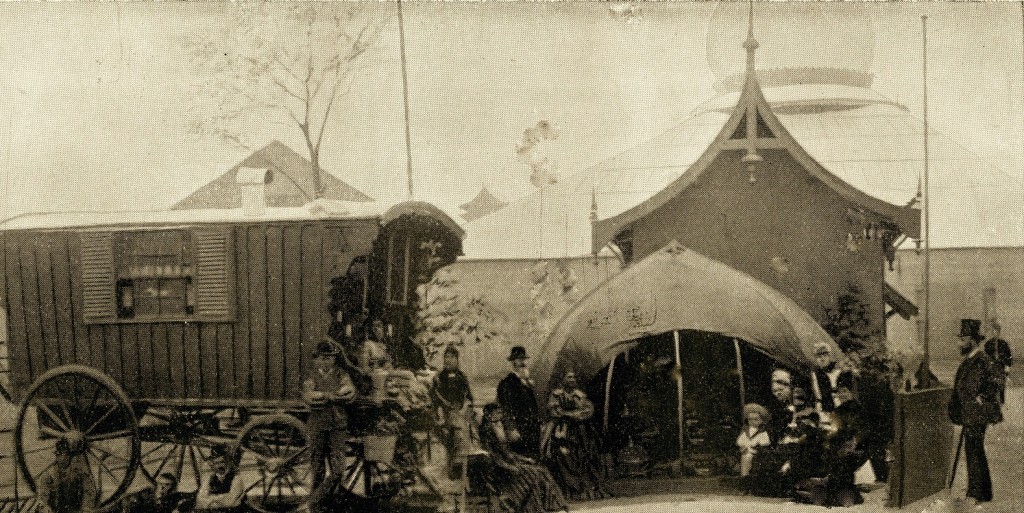 Searching for information about your Gypsy, Traveller or Fairground ancestors? Perhaps our free records can help. We're building up collections of extracts from parish registers, birth, marriage and death certificates and other sources that we'll add regularly to this page. So please check back soon. And if you have any to share, please contact us.
UPDATED: Free supplement to two books by Tony Dixon about his Ayres and Smiths
Yet More Evidence is a free supplement to the two books already published by Tony Dixon about his Ayres and Smith ancestors. It brings together the new information that the author has discovered about his family since 2019. This PDF document is yours to read on screen or to print out at no charge:
Updated in March 2022, this latest edition has grown to 48 pages and now also includes a list of chapters and a name index. There are a number of black-and-white family photographs. Please allow a short time for the document to open on your screen.
The two original books by Tony Dixon are But for a Little More Evidence – a Family History of William Ayres, Gypsy, 1806-1872 and But for Further Evidence: The Continuing Family History of William Ayres, Gypsy. Both are available to buy from the RTFHS: find out more about them on this page.
The Ian Orchard West Country Collection
This Collection represents many decades of diligent research by Ian Orchard,
a long-standing member of the Romany and Traveller Family History Society.
Ian wanted to preserve his information about his family and also share it more
widely by making it available through this website as a PDF document that
can be read on screen or printed out.
Ian's Romany Gypsy ancestors originated and lived and travelled mainly
in the West Country – Cornwall, Devon, Wiltshire, Dorset, Gloucestershire
and Somerset – but also in neighbouring counties across southern England:
from Hampshire, Berkshire and Oxfordshire to Sussex and Kent.
The main family surnames included in this Collection are:
Burr • Crocker • Davis • Hughes • James • Mills • Orchard
• Penfold • Sanders/Saunders • Scarrott • Small • Yearly
NEW: Articles from past editions of the RTFHS journal, Romany Routes
Gypsies in Wales in 1911 – approaches to searching: a survey of Romanies and Travellers found in the census in Wales in 1911, using a variety of search techniques. This article was originally published in the March 2021 edition of Romany Routes with brief references to the individuals found. It is republished here with the complete list of finds made by the author.
Free online copies of out-of-print RTFHS publications
To celebrate the 25th anniversary of the RTFHS in 2019, we started to make available here books published by the Society that have been out of print for several years. These are free for you to read online or print out for yourself.
The first book in this free series is our An RTFHS South Country Family Album, originally published in 2007. This is a fine collection of old photographs kindly contributed by RTFHS members, showing members of their own families. These are mainly people who lived in or travelled in the southern counties of England, stretching from Kent to Cornwall, in the past 100 years or so. The book is in two parts. As the files are large, please allow a few seconds for each part to open on your screen.
We have also provided a separate index to the full names of the people who appear in the book. Including maiden names, they are: Anderson, Ayres, Bailey, Ball, Barney, Black, Bowers, Brown, Butcher, Camfield, Cole, Collins, Cooper, Couch, Cranfield, Crutcher, Doe, Giles, Gobey, Greenstreet, Griggs, Hawkins, Holmes, Hope, Hughes, James, Keet, Martin, Matthews, Mitchell, Norris, Orchard, Othen, Penfold, Pidgley, Rawlings, Renals, Roberts, Sanders, Saunders, Silmon, Small, Smith, Stanley, Swallow, Taylor, Walker, Walton, White and Woods.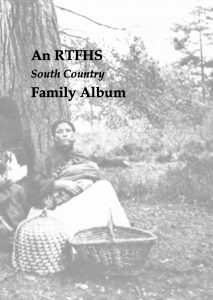 An RTFHS South Country Family Album Name Index

An RTFHS South Country Family Album Part 1
Records from across the UK
Records from individual English counties
Berkshire
Lincolnshire
The Lincolnshire Travellers Birth, Marriage and Death Certificates and Parish Register Collection
Oxfordshire
Wiltshire
Census records for large encampments of Gypsies and Travellers in English counties
Just starting out in family history research? Our 8-step guide can show you the way.
Was your ancestor a Gypsy? Use these clues to help you decide.
Or is your family tree in one of our publications? See what's available here.
This page last updated: 10 May 2022.