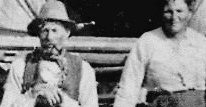 Due to popular demand, the RTFHS has just reprinted a number of Family Tree books that have been out-of-print for a while. They are:
DOE – The Family Tree of Francis Doe
GRAY – The Family Tree of Thomas and Elizabeth Gray
LEE – The Family Trees of Damon and Thomas Lee
LOVERIDGE – The Family Tree of William and Margaret Loveridge
Find out more about each title and how to order them on this page of the RTFHS website.
Please note: during the current pandemic "lockdown", it may take us longer than usual to despatch orders.